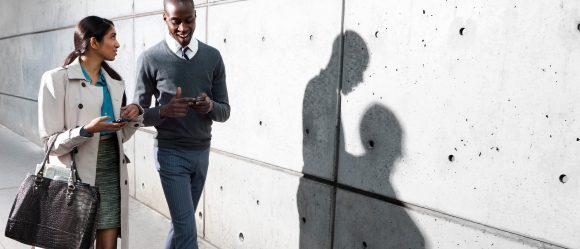 Discover inclusive investing
Empower your investment choices
Our world is complex and often unequal. Investing with a focus on inclusion can help you align your investment choices with the changes you want to see in the world. At UBS, we can help you pursue investments that seek competitive risk-adjusted returns while also focusing on a more equitable world.
Inclusive investing empowers investors to support diversity, equity and inclusion through deliberate investment choices that align with their personal principles, promote inclusive social objectives and seek competitive financial returns.
What do we mean by diverse? At UBS Financial Services Inc. our definition includes people who self-identify as women, racial or ethnic minorities, veterans, persons with disabilities and LGBTQ+ individuals.*
Diversity-focused investment strategies
Investments that focus on promoting equality, expanding opportunities or improving outcomes for diverse groups or communities.
Diverse-owned asset management firms
Investment management or asset management firm where at least 25% of the firm is owned by individuals who identify as diverse.
Diverse portfolio managers
 
Investment products that have at least one investment team member in a key decision-making role who identifies as diverse.
UBS becomes Platinum Sponsor of NAIC
The National Association of Investment Companies ("NAIC"), the largest network of diverse-owned alternative investment firms, and UBS announced an agreement whereby UBS will become a Platinum Sponsor of NAIC.
Focusing our efforts as a global organization

We draw on our global network of partners, clients and communities to share ideas, bring opportunities to life and make a real impact. And we believe in the power of diversity, equity and inclusion for our long-term success.
Learn more about inclusive investing and how we can help uncover innovative investments that align with what's most important to you.
Managing Director
Head of Sustainable and Impact Investment Solutions
Chief Investment Office Americas
Global Wealth Management