Norris Cole
NBA champion, 2012 and 2013. Point guard for the ASVEL Basket, France. Former point guard for the Miami Heat, the New Orleans Pelicans and the Oklahoma City Thunder.

Athletes and entertainers face unique wealth management opportunities, considerations and challenges. The athletes and entertainers we interviewed shared their personal stories and perspectives to highlight the need for more financial education in the sports and entertainment world. We thank them for being strong advocates of financial literacy.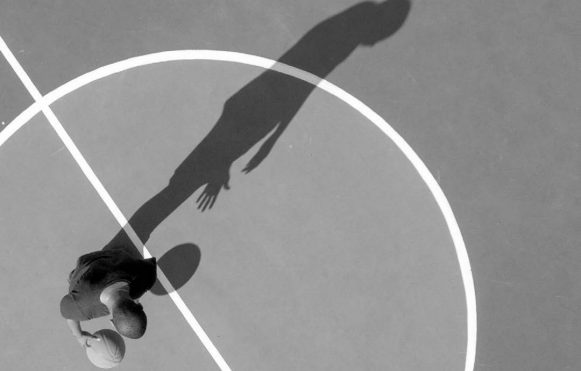 "Don't invest just for the sake of investing. Know where your money is and what it's doing. Educate yourself first. At the end of the day, even if you're working with a financial advisor, it's your own livelihood at stake if you lose your money."

Listen to your parents
Professional sports is filled with stories of athletes who lost their fortunes. Norris has no plans to contribute to those tales. For one thing, he was blessed with parents who instilled in him the importance of financial responsibility. "My mom and dad worked full-time for 30 years. They told me, 'Always save for a rainy day. And you don't always get what you want.'" His mother Diane, a certified accountant, and his father Norris Sr., a nuclear medicine technologist, also made education a priority.
Norris picked up a basketball for the first time when he was three years old. His talent for the game helped lead his high school basketball team to consecutive Ohio state championships his junior and senior years. Equally at home on the football field, Norris nearly accepted a scholarship to play quarterback at Walsh University before he was recruited by the Cleveland State Vikings. He became the first player in the NCAA Horizon League's history to win Player of the Year and Defensive Player of the Year in the same season.
Taxes everywhere
Norris was selected by the Chicago Bulls as the No. 28 overall pick during the 2011 NBA draft and was traded to the Miami Heat in a draft-night deal. His contract with the Heat was worth over $3 million, but the rookie quickly learned that taxes can be hefty. "One thing I noticed right away is what Uncle Sam takes home. In addition to federal taxes, players pay a state tax deduction to each state they play games in People think it's gravy, but you never know what athletes have."
On top of taxes, players have management and agent fees, insurance premiums and other business expenses. If they earn a million dollars, players might roughly walk away with $400,000 after taxes and business expenses. "I tell rookies, 'Don't have a big payroll. Keep it simple.' I try to not have a lot of extra expenses. I hired my mom as my business manager."
Advice from teammates
His more experienced Miami Heat teammates were financially set, so Norris felt comfortable asking for their counsel on money and finances. "You can't tell a man what to do with his money, but older players would give me examples and advice." One of his first pieces of advice was to always live within his means. "If you make a million dollars, don't spend the entire million or you'll still be living paycheck to paycheck."
Leave the competition on the court
Veteran players also advised Norris to refrain from competing with other athletes when it comes to lifestyle and material goods. The pressure to maintain a high profile image can weigh on players, but Norris was able to stay grounded. "That wasn't my personality anyways. I stay in my lane. I'm a pretty secure guy—I don't compare myself based upon my possessions. I don't worry about what someone else thinks, other than my loved ones. If my mom, dad, sister and closest friends let me know they think I'm doing the right thing, that's all that matters."
Together, we can help establish the legacy you want to leave.