Platinum Credit Card
Enjoy exclusive benefits and premium services
The high spending limits and cards in a foreign currency are just two of the many benefits of the Platinum Credit Card.
Platinum Credit Card at a glance
Foreign currencies

Cards also available in EUR and USD

Insurance packages

Comprehensive insurance package included

Exclusive service

Our concierge service is available 365 days a year

Up to four Platinum Credit Cards (Mastercard / Visa) for worldwide flexibility at an all-inclusive price
With Priority Pass and four free airport lounge visits per calendar year
Including comprehensive insurance such as travel, cancellation and excess insurance for car rental
20% off car rental at Europcar
KeyClub bonus program: collect triple points and redeem them for prizes

Including UBS Mobile Pay, Apple Pay, Google Pay or Samsung Pay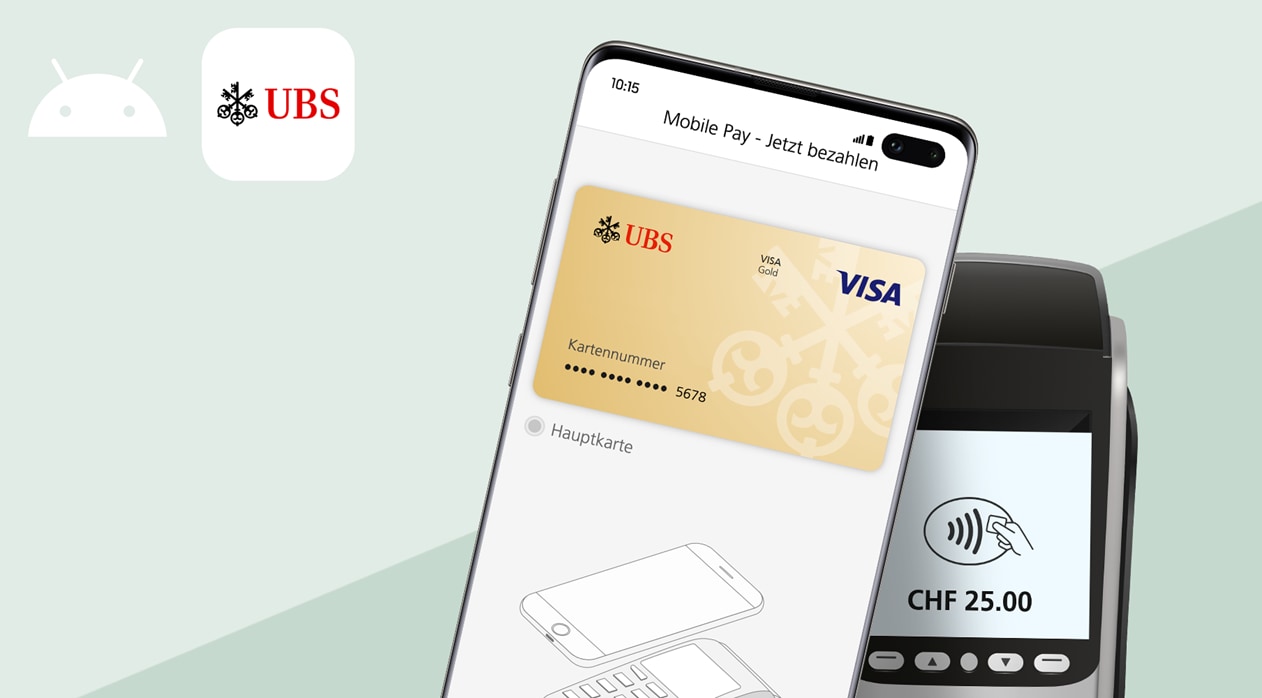 Using your smartphone as a credit card
Our Mobile Pay function lets you pay contactlessly with your Android smartphone instead of using a card.
Order a card and enjoy the benefits
Are you already a UBS client?
Benefits / offer

Your credit card is not just a practical means of payment, it also comes with some useful additional benefits and insurance coverage.
The Platinum Credit Card comes as a World Mastercard and Visa two-card set. The minimum age is 18 for credit cards and 16 for partner cards.
Prices without a banking package
Price in the first year: CHF 250 / EUR 175 / USD 200, then CHF 500 / EUR 350 / USD 400 per year
Two-card set for partners: included
Card currency: CHF / EUR / USD

The Platinum Credit Cards include additional services and insurance coverage.

Enjoy secure payments worldwide with the latest chip technology and PIN function
Contactless, PIN-free payment for amounts below CHF 80
Credit card protection when making online payments with 3-D Secure
Overview of card transactions in E-Banking and Mobile Banking
You receive a push notification, text message or an e-mail each time your card is debited
Manage your credit card online
Secure, convenient payment via mobile device without cards or cash
As a Mastercard holder, you have access to offers from Priceless Cities, such as exclusive events, promotions and shopping benefits as well as unique offers on trips, hotels, restaurants, museums and much more.

UBS KeyClub – collect points and reap the rewards