Gold Credit Card
Enjoy greater flexibility when paying thanks to a higher spending limit.
Pay conveniently and securely. Benefit from conveniences and extras. With the Gold Credit Card, you get both.
Gold Credit Card at a glance
Higher limits

CHF 10,000 spending limit

Access to airport lounges

Priority Pass included

Bonus program

Collect twice as many UBS KeyClub points and spend them on great offers.

Two Gold Credit Cards (Mastercard / Visa) for worldwide flexibility at an all-inclusive price
Including excess insurance for car rental
15% off car rental at Europcar
Including best-price guarantee for purchases
Optional UBS Travel Insurance Plus package available

Including UBS Mobile Pay, Apple Pay, Google Pay or Samsung Pay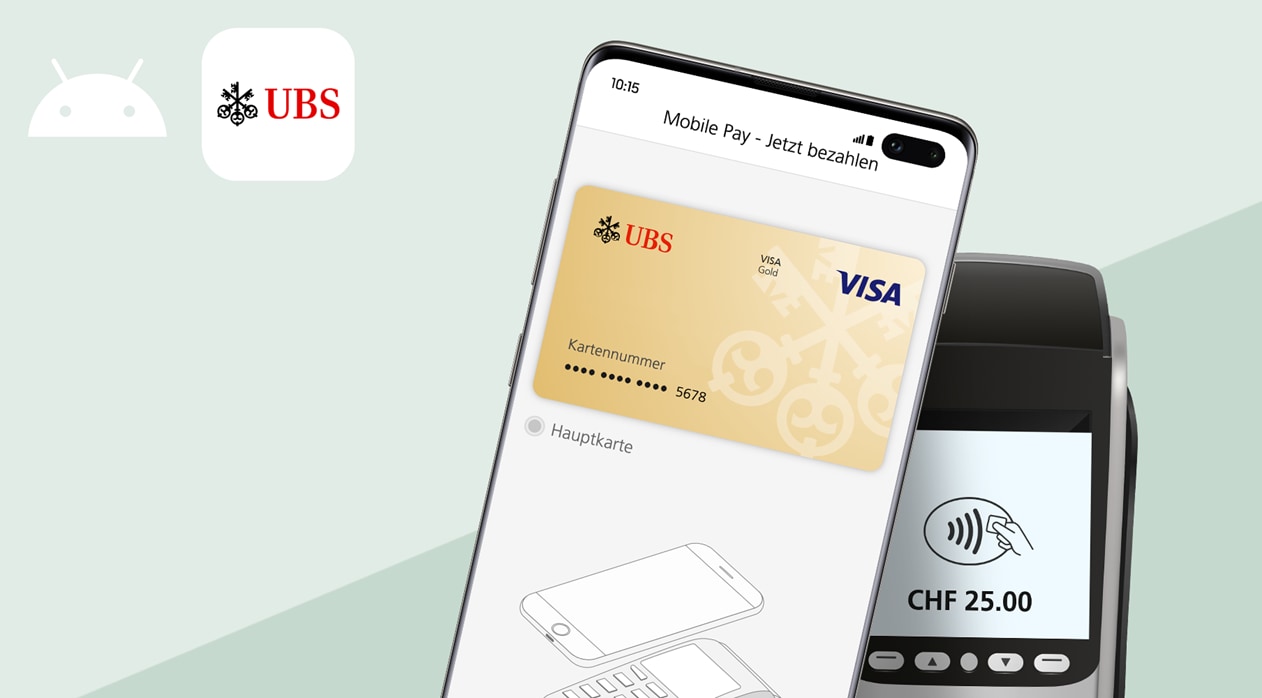 Using your smartphone as a credit card
Our Mobile Pay function lets you pay contactlessly with your Android smartphone instead of using a card.
Cards and accounts in a banking package with many benefits

Choose and pay only for the products you need
Including the Visa Card and Mastercard credit cards and debit cards
With E-Banking, Mobile Banking, UBS Safe, Access App and UBS TWINT
Participation in the UBS KeyClub bonus program

Family or couple?
The Banking Package UBS Family is for you. This package gives you accounts and cards for a fixed fee that is only charged once per family or couple.

Benefits / offer

Your credit card is not just a practical means of payment, it also comes with some useful additional benefits and insurance coverage.
UBS KeyClub – collect points and reap the rewards