Prepaid card
Keep track of your money at all times
Simply load a credit balance onto your card in e-banking, via the mobile banking app or using a payment slip – and pay conveniently and securely around the world.
Control over your budget
Card on credit balance basis

Bonus program
Collect UBS KeyClub points

Travel card
Pay flexibly worldwide

Available from age 12 upward – no credit check required
Load a credit balance free of charge and in real time
Make cashless payments and cash withdrawals worldwide
Make contactless payments
Including UBS Mobile Pay, Apple Pay, Google Pay or Samsung Pay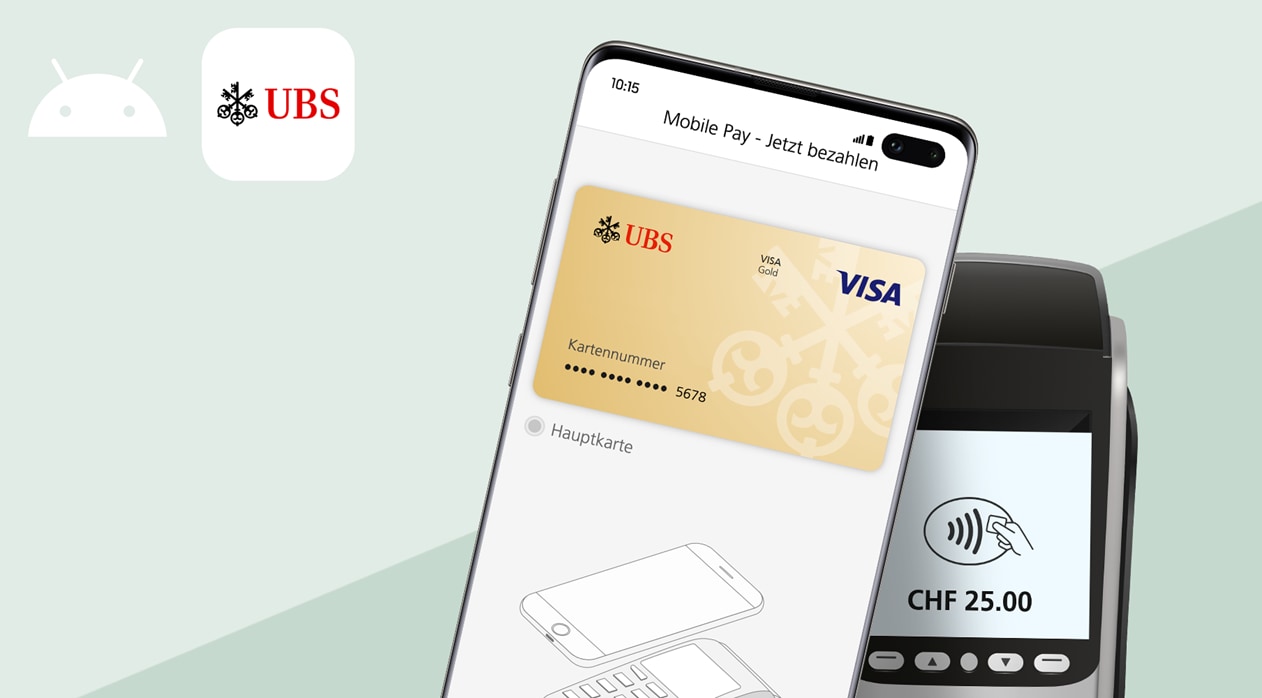 Using your smartphone as a prepaid card
Our Mobile Pay function lets you pay contactlessly with your Android smartphone instead of using a card.
Cards and accounts in a banking package with many benefits

Choose and pay only for the products you need
Including the Visa Card and Mastercard credit cards and debit cards
With E-Banking, Mobile Banking, UBS Safe, Access App and UBS TWINT
Participation in the UBS KeyClub bonus program

Family or couple?
The Banking Package UBS Family is for you. This package gives you accounts and cards for a fixed fee that is only charged once per family or couple.

UBS KeyClub – collect points and reap the rewards