Classic Credit Card
Enjoy cashless payment worldwide – in stores and online

Our Classic Credit Card gives you flexible payment worldwide – with valuable additional benefits.

Insurance

Travel and aviation accident insurance included

Bonus program

Collect UBS KeyClub points and spend them on great offers

Additional benefits

Includes additional services

Two credit cards (Mastercard / Visa) for worldwide flexibility at an all-inclusive price
SOS Assistance Service for emergencies abroad
15% off car rental at Europcar
Optional UBS Travel Insurance Plus package available 
Including Apple Pay, Google Pay or Samsung Pay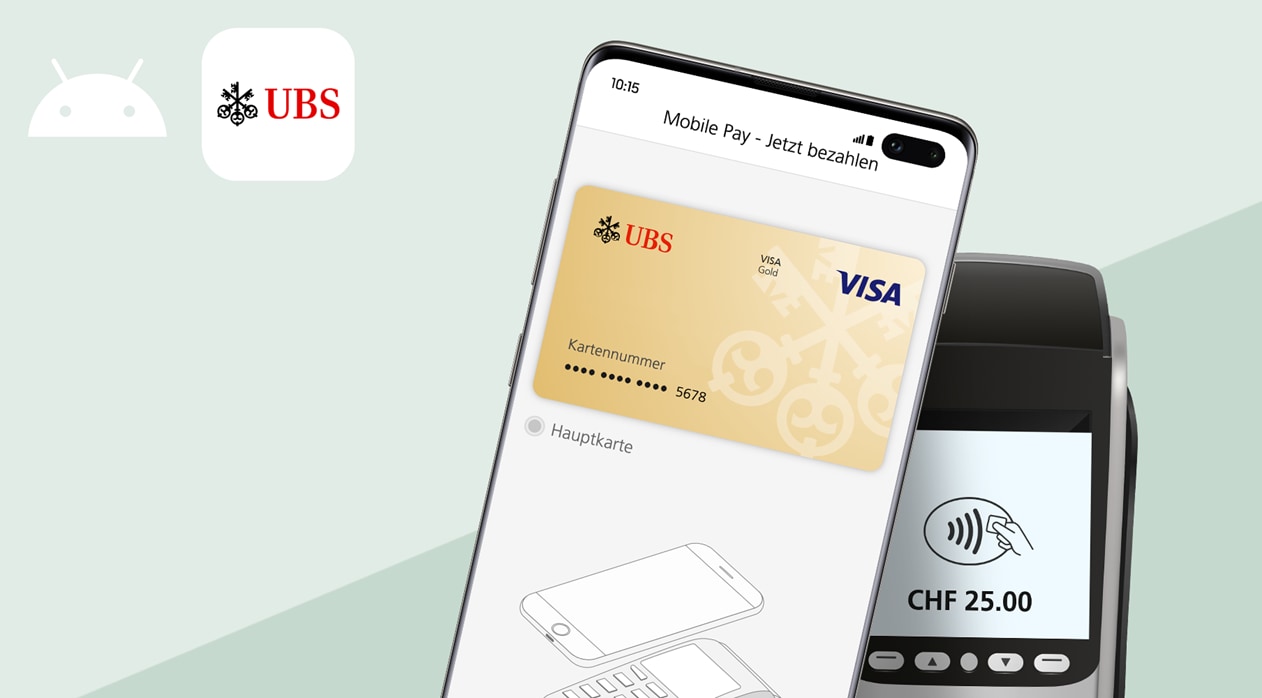 Using your smartphone as a credit card
Our Mobile Pay function lets you pay contactlessly with your Android smartphone instead of using a card.
Order a card and enjoy the benefits
Are you already a UBS client?
Your credit card is not just a practical means of payment, it also comes with some useful additional benefits and insurance coverage.
UBS KeyClub – collect points and reap the rewards