Business unusual
UBS is well-prepared to face the challenges ahead, and help clients navigate turbulent markets.

As a firm we're deeply concerned for the well-being of our clients, employees and their families, and for the communities we operate in across the world.  
COVID-19 has thrown us all into testing, unfamiliar times – both personally and financially.  But we're well prepared and we're here to help you in the same way we always do.
As a global business we've been tracking the coronavirus (COVID-19) outbreak since it first appeared in Asia. And we've put some fast, decisive measures in place to make sure we:
help to get funding and supplies to the people who need them most
protect the safety of everyone at UBS, our clients, all our families and the communities we work in
adapt to the risks and safeguard our financial position 
carry on helping our clients make the right financial decisions in unpredictable, fast-changing markets.
Here's how we're preparing for the times ahead:
It's still business as usual for us, but with a few tweaks to keep everyone safe.
Our global workforce is well set up for flexible and remote working. It's something we've been doing for years. Some of us are working from home and some from our offices – where it's safe for us to do so.
And we've made sure we have the right systems in place to allow us to carry on serving you with minimal disruption, even with unprecedented levels of demand across our network and digital client channels.
We're socially distanced, but no less connected
Although we may not be seeing you in person for the time being, we're still here, on-screen and on the phone, ready to help.
We're using technology to help thousands of employees to work from home and to communicate and interact with you digitally.
We're holding hundreds of one-to-one meetings and large webinars online to help you navigate the current markets.
We're even organizing online viewings of art exhibitions for clients looking at investing in art.
And we're constantly monitoring the resilience of our platforms to make sure you can continue to access the very best of UBS.  
We're committed to finding solutions
We see ourselves as a part of the solution needed to overcome the shock to the economy and society. 
We've provided CHF 2.5 billion to more than 21,000 small and medium-sized Swiss enterprises under the Swiss government-backed program.
In the US, we expect to make USD 2 billion available for loans to small businesses under the federal plan.
We also increased loans globally by USD 15 billion in the first quarter of 2020.
To help those in need and those fighting the coronavirus on the frontlines, we're contributing USD 30 million to global aid and local projects in our communities.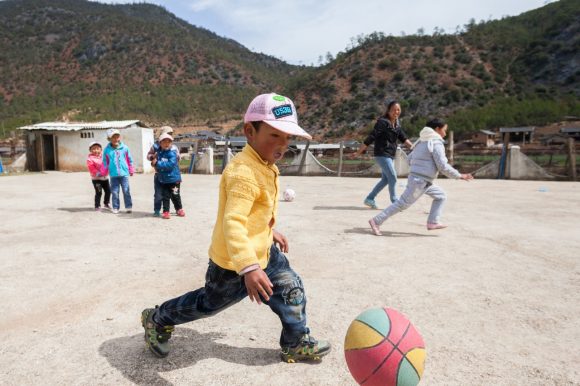 We're doing our part to help the wider world
We've launched an emergency response through our UBS Optimus Foundation partnering with best-in-class global organizations like Médecins Sans Frontières, as well as local, frontline organizations like Last Mile Health in Liberia. Through these partnerships, we're helping to prevent the spread of the virus, detect cases as they emerge, and respond as the situation unfolds.
 
Together, our clients and employees have already generously pledged an unprecedented USD 17 million to tackle the COVID-19 pandemic. We'll match this amount 100%.

Come and see us so we can tell you more about what we can offer you.