The disintermediation of lending
Private debt steps in, as banks step back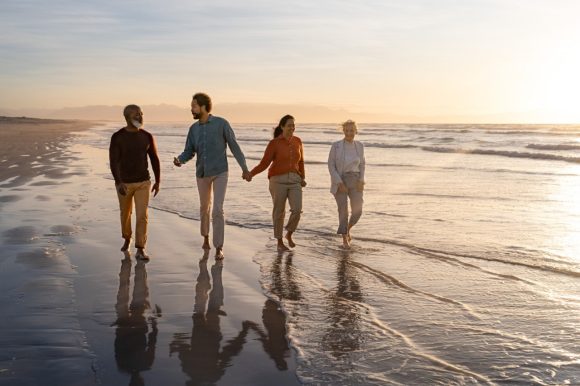 The disintermediation of lending from banks to private players is not a new trend. However, recent events and stress in the banking sector have brought it back into focus. To sort the fact from the fiction we sat down with John Popp - Global Head and CIO of the Credit Investments Group at Credit Suisse Asset Management, Andrew Strommen - Senior Investment Analyst in Active Equities, Tiffany Gherlone - Head of Real Estate Research, and Baxter Wasson - Co-Head of O'Connor Capital Solutions.
Sometimes, what looks like a loss can turn out to be a gain in disguise. And so it was in the dark days of the financial crisis, when many of the world's most powerful lending banks were forced to the sidelines of the loan markets to nurse ballooning credit losses and repair their battered balance sheets. It prompted legitimate concerns that funding lines to cash-strapped corporations would run dry and exacerbate the prevailing economic turmoil.
But instead, the hole that banks had left was gradually filled by institutional investors, which began to provide capital directly to the smaller and mid-sized companies that needed it, often on terms that were seen as favorable on both sides of the deal. The wheels of commerce continued to spin.
Andy Strommen says that tighter rules governing asset liquidity and capital ratios would likely depress banks' return on equity (ROE), in the case of the mid-cap lenders by 2% to 3%, or 4% to 5% in the event of a recession. Forcing them to hold more liquid, but lower-yielding assets would also encourage them to pursue fee-based revenue sources in areas such as wealth management and investment banking rather than employ their balance sheets as lenders.
Make an inquiry
Fill in an inquiry form and leave your details – we'll be back in touch.

Introducing our leadership team

Meet the members of the team responsible for UBS Asset Management's strategic direction.