---
Becoming climate aware
We unveiled our Climate Aware framework to help harness capital toward climate-smart solutions. Despite the strong investor appetite to direct private capital toward a low-carbon future, there remains a significant shortfall to meet the goals of the Paris Climate Agreement.
---
A new investment initiative for private clients

After hitting milestones in thematic and sustainable investing, the new "Future of …" thematic series kicked off with a white paper and investment offering focused on the Future of Waste. The new Future of … program publishes regular white papers on challenges that resonate strongly with clients and provides associated investment solutions across public and private markets.
UBS and BlackRock partner on new development bank debt ETF

Together with BlackRock as partner we launched a new exchange-traded fund investing in multilateral development bank (MDB) debt. The fund raised by MDB debt offers strong credit ratings and is also focused on advancing the SDGs. (Not available to the investors in the US.)
---
Ambitious SI goal achieved ahead of plan

Core sustainable assets rose to USD 793 billion at the end of 2020 (62 percent increase), surpassing a three-year goal ahead of schedule. As part of this, UBS has already directed USD 3.9 billion of client assets into impact investments related to the UN SDGs.
Strengthened support for business owners during COVID-19 crisis

UBS supported its corporate and business clients with lending solutions that helped sustain their operations. In Switzerland, these measures that go beyond the emergency plan of the Federal Council provided liquidity of several CHF billion for our clients with an intact business model and enabled the suspension of amortization. We also decided to waive the profit margin from interest on these loans. In the US, we connected business owner clients to funding through the federal Paycheck Protection Program – and we also donated any related fees we earned to assist founders of color, who have been disproportionately impacted by the pandemic and acts of racial injustice.
---
Two new members in the UBS Board of Directors

At the Annual General Meeting, Nathalie Rachou and Mark Hughes were elected to the Board of Directors of UBS Group AG. Due to coronavirus and corresponding measures, the Annual General Meeting was held as a webcast.
Virtual training program for early-stage founders

Project Entrepreneur, a UBS program, welcomed nearly 50 female founders who are leading new venture companies for a rigorous program to accelerate the increase in knowledge and skills they need to grow their companies.
Amid COVID-19 crisis, addressing social justice and food insecurity

UBS committed more than USD 3 million to support organizations in the US dedicated to expanding equality and opportunities for people of color. Additionally, as part of UBS's USD 30 million commitment to fund COVID-19 relief efforts globally, UBS Americas announced that it will directly distribute funds across the region to organizations that focus on combating food insecurity and supporting frontline healthcare workers and first responders.
---
key4 – a new mortgage platform
We launched an open online real estate financing platform for private clients who prefer digital channels. In addition to UBS, selected Swiss third-party investors use the platform to offer private clients financing for owner-occupied housing.
SUPER university program

We set up a new learning platform, UBS Singapore University Program for Employability and Resilience (UBS-SUPER), to help graduates develop skills for the workforce of the future in the financial sector.
---
China 360 kicks off

Our thematic research product, China 360, provides a direct window into one of the world's most dynamic economies, connecting the dots across macro and industry themes.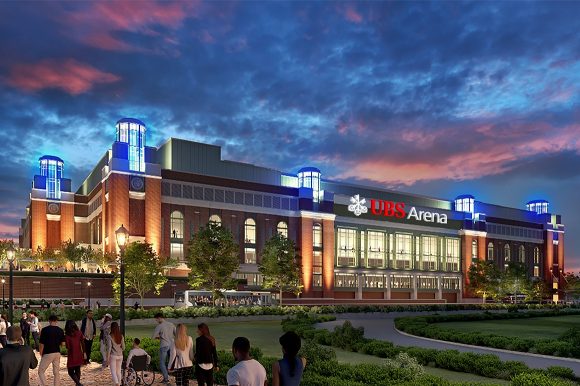 Introducing UBS Arena

We secured 20-year naming rights for the future home of the New York Islanders ice hockey team. UBS Arena is projected to open in time for the 2021–2022 National Hockey League season. On top of the initial USD 1.5 billion private investment in the arena and its surrounding campus, the site is expected to help generate an additional near USD 25 billion of economic activity over the term of the agreement.
---
UBS and GitLab drive innovation in financial industry

We signed a multi-year contract with GitLab to bring software development to the next level. This complements UBS's cloud journey to offer even more dynamic, higher quality, and more efficient software engineering.
---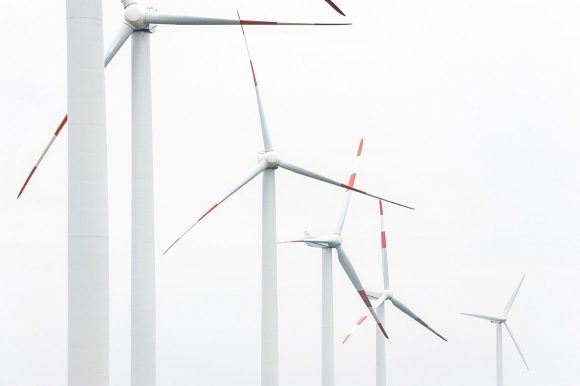 We make sustainable investments our preferred solutions

We are the first major global financial institution to recommend sustainable investments over traditional solutions for private clients globally. Managing USD 488 billion in core sustainable assets, this reinforces our track record in sustainable investing.
---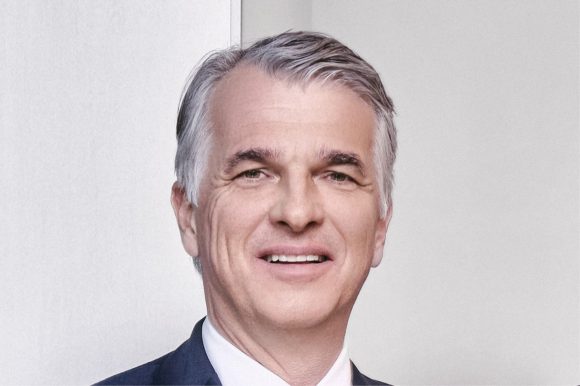 Saying goodbye to the outgoing Group CEO, Sergio P. Ermotti

After nine years at the helm of UBS as Group CEO, Sergio P. Ermotti bid farewell to UBS.
UBS and Banco do Brasil launch UBS BB Investment Bank

The strategic partnership will operate under the name UBS BB Investment Bank and is positioned to become the leading investment bank in the region, providing clients with investment banking services in Brazil, Argentina, Chile, Peru, Paraguay and Uruguay, and institutional securities brokerage in Brazil.
The volunteering network for more sustainability
Together with various Swiss non-profit organizations, we launched UBS Helpetica – a new volunteering platform in Switzerland.
The platform connects volunteers to sustainable projects from charitable organizations.
UBS and Partners Group partner to expand access to private markets
We entered into long-term cooperation with Partners Group, a global private markets investment manager. The initiative expands our wealth management clients' access to private markets and makes it more efficient for private clients to incorporate the asset class into their portfolios.
---
Welcoming the new Group CEO, Ralph Hamers

Ralph Hamers began his tenure as UBS Group CEO on 1 November 2020, after joining the firm as a Group Executive Board member in September 2020.
A global industry leader in the Dow Jones Sustainability Indices
For the sixth year in a row, we were ranked number one in the Diversified Financial Services and Capital Markets Industry by the Dow Jones Sustainability Indices (the DJSI) – the most widely recognized corporate sustainability rating.
New approach to the financial needs of athlete and entertainer clients
Our new client segment, led by former professional athlete Adewale Ogunleye, the Athletes and Entertainers Strategic Client Segment, brings a bespoke approach to the financial needs of entertainers and professional athletes in the Americas.
---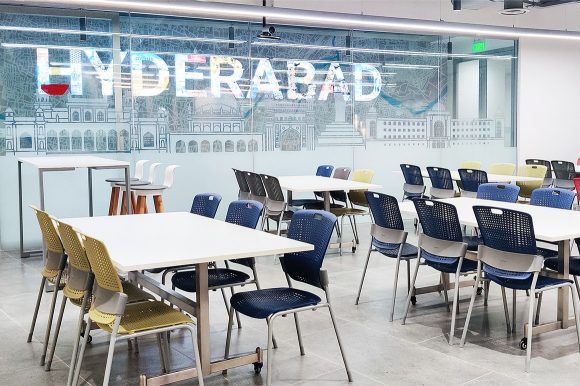 UBS opens a new office in Hyderabad
Underlining our commitment to India, we opened our fifth office in Hyderabad. The new facility will provide UBS businesses with additional capabilities in finance, operations and research.
Other interesting content