Partnerships that benefit both
To grow our share and leading franchise, we engage with strong local players to deliver leading financial services in growing markets.
When we combine our global offering with the right local financial services firms, we create unique value propositions that benefit both parties, and boost the overall business in the local market. UBS provides investment expertise and access to markets worldwide. Our local partners bring a well-established presence, strong local relationships and a robust track record in the region. Alliances are a win-win for both UBS and our partners, as well as our clients and shareholders. Together we can offer much more than either firm can independently.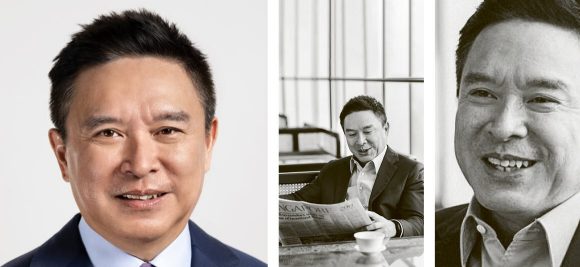 Japan wealth tie-up
In 2019, we announced plans to partner with Sumitomo Mitsui Trust Holdings, Inc. (SuMi Trust Holdings) – Japan's biggest, independent trust bank, with the largest pool of assets under custody of any institution in the country. A substantial portion of those assets come from high-net-worth and ultra-high-net-worth clients. Japan has the third-largest economy and high-net-worth market in the world. "This partnership turbocharges our ability to expand here," said Edmund Koh, President UBS Asia Pacific.
By the second half of 2021, clients from both franchises will have access to co-branded products, investment advice and services that go beyond what either of the two companies could deliver on their own. UBS will provide access to its full wealth management offering in Japan, while SuMi Trust Holdings will extend its vast trust banking and real estate expertise and refer clients to the joint venture. By teaming up, we believe we can serve the wealth management market in Japan like no other provider – domestic or global – has to date.

A leading investment banking platform in South America
Following the trajectory set by our venture in Japan, we entered into a strategic partnership with Banco do Brasil, the largest universal bank in Latin America. The jointly owned entity, UBS BB Investment Bank (UBS BB), provides investment banking services in Brazil, Argentina, Chile, Peru, Paraguay and Uruguay, and institutional securities brokerage in Brazil. Clients of UBS BB have access to mergers and acquisitions and advisory capabilities, debt and equity capital markets, a broad network of corporates and investors, as well as institutional brokerage and research. The partnership combines the strengths of two complementary players with local and global resources. Banco do Brasil has strong client relationships and local corporate and investment banking expertise. UBS brings a global investment banking division, top-ranked research, a unique data analytics platform, and a securities distribution network with a global reach. The agreement positions us well to become the leading investment bank in the region.
Expanding through Latin America
Broadening our coverage and competitive advantage in Latin America, we entered into a collaboration agreement with INVERLINK, the leading boutique investment bank in Colombia. Together, we are providing investment banking services in Colombia, and on select transactions in Central America and the Caribbean. The agreement combines UBS's global platform and expertise in Latin America with INVERLINK's long history in the Columbian market. Through this agreement, we are well positioned to become the top provider of investment banking services in Colombia, with one of the most substantial in-country investment banking teams in the industry.
Interested in press releases and updates on UBS events? The latest UBS news and media resources are available at ubs.com/media
Other interesting content