In partnership with The Future Laboratory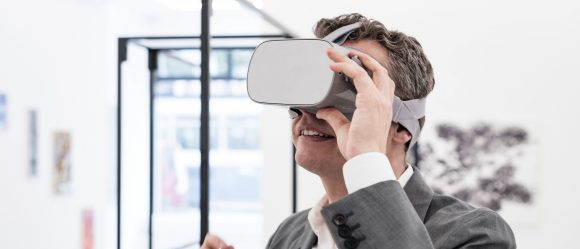 The rise of intelligent automation is transforming the world of work and with it the skills required to succeed, pushing us from an information-based society toward a future where value is driven by imagination and creativity.
The transformative impact of automation, artificial intelligence (AI) and machine learning (ML) is set to define the next decade, forcing society to reconsider what it means to be human. Nowhere will this impact be felt more than in the world of work, as intelligent automation gradually takes the burden of repetitive processing and routine tasks. This may increasingly free up employees to focus on high-value aspects of their roles.
 
In the workplace, tough-to-teach intangibles such as creativity, emotional intelligence, curiosity, resilience and critical thinking will become highly valued skills. Research from the World Economic Forum shows that these higher cognitive skills were among the top 10 needed for professional success in 2020, emerging as decisive resources and indispensible tools in solving complex challenges, and leading organizational change across industries as economic value becomes driven by creativity in a newly Creative Economy. 1
Creating the future
 A growing number of institutions are already working to ensure that the Creative Economy – and its workforce – can flourish. Across the US and the UK, a number of leading universities are pioneering a new STEAM model of education that integrates the arts into the core disciplines of science, technology, engineering and math (STEM).
 
The face of increasing automation is also forcing employers to rethink roles and hierarchies, as employees upskill, relearn and hone their proficiencies to navigate the world of work in non-linear trajectories. 'The future of education is modularized. Instead of being driven by four-year degrees and longitudinal courses, the trend is increasingly focussed on micro-learning and on-demand content,' says Raya Bidshahri, founder and CEO of the School of Humanity.
 
As cross-disciplinary learning becomes a top priority, future-facing companies are leading the charge. Google now offers employees a mix of degree-level certifications and on-demand micro-courses, while Amazon has pledged to invested USD 1.2 billion in education and skills training for workers, as part of its Upskilling 2025 initiative. 2
 
Promisingly, consumers themselves are also preparing for this future. Data from Pew Research Center indicates that 63% of American working adults are also professional learners, while among younger generations, outdated educational formats are forcing students to self-direct their own learning to prepare for new, creative employment frontiers.3
New skills, new structures
Rather than the changing paradigms around work forcing companies to reduce their number of employees, the adoption of intelligent automation is encouraging companies to raise and restructure their head counts. The freedom permitted by automation is allowing firms to find new paths of progression within their workforce, and in turn their business. 
In the face of increasing automation, workers will spend considerably more time deploying social and emotional skills, with these changing models of work altering long-established patterns of corporate organization. In future, tasks may be allocated across different skills and qualification levels in accordance with creative abilities – creating 'new collar' jobs as firms seek to deploy their talent pool more efficiently. 
As well as new working structures, the Creative Economy will reframe the importance of managerial EQ – ushering in a new wave of management and leadership styles where soft, emotional and human-first skills are at the fore. As Future Workplace Research Director Dan Schawbel states: 'Managers will remain relevant in the future if they focus on being human and using their soft skills, while leaving the technical skills and routine tasks to a robot.' 

 
The ability to demonstrate and actively promote these values will soon lead companies to look beyond GDP growth for success, with new hires tied to EQ as much as IQ. It's a future that's already coming into focus, with Monster's The Future of Work 2021 report showing that top traits sought in new hires include soft skills such as dependability, flexibility and collaboration.
Learning to learn: It's not enough to alter educational content. Smart educators and businesses should offer flexible and alternative modes of learning that allow students and employees to build the foundations of critical thinking, emotional intuition and problem-solving. 
Life-long flexibility: Individuals will have to embrace an entrepreneurial approach to their careers, with a self-focused mindset that accommodates an always-learning, flexible and non-linear career path.
Organic structures: The generational shift in learning will allow skills to become less siloed. In turn, employers must rethink hierarchical structures to allow management to move from vertical to horizontal – allowing new skills and pathways to emerge. 
The price and value of investments and income derived from them can go down as well as up. You may not get back the amount originally invested.