UBS Asset Management acquires four buildings in leading Spanish logistics park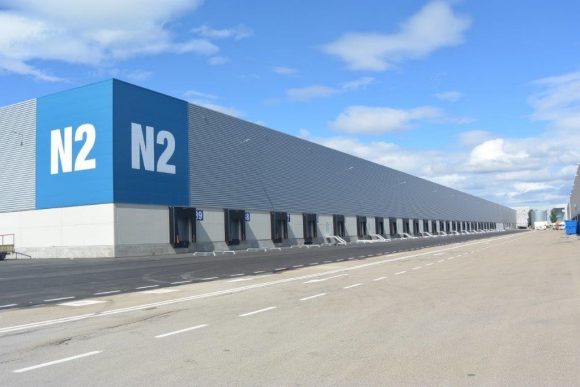 Plaza logistics park is one of the largest intermodal logistics hubs in Europe, serving domestic and international markets
Acquisition completed for value of EUR 58m
Acquisition platform represents attractive investment in well-performing sector
UBS Asset Management (UBS-AM) Real Estate and Private Markets (REPM) today announces the purchase of a logistics platform in a leading logistics park in Zaragoza, Spain for a total value of EUR 58m. The acquisition comprises of four buildings in the Plaza logistics park, one of the largest intermodal hubs in Europe, with a combined size of 72,000sqm.
The platform, constructed in phases between 2004 and 2016, is situated in the transport corridor linking Madrid and Barcelona via the E90 and AP2 link roads. It also benefits from close proximity to local airport and high-speed rail connections to domestic and international markets. Considered the "Silk Railway Route", the area connects China to Spain via Western Europe, with the Zaragoza airport, the second busiest cargo airport in Spain, to provide truly global trade access.
The park currently has an 80% occupancy rate and meets all required standards for an institutional logistics park. It will achieve Leadership in Energy and Environmental Design (LEED) sustainability certification within the year.
The site is already used by leading global retailers and wholesalers including Decathlon, Balay (BSH), Inditex and Pikolin as European bases, with a number of tenants taking leases of over 10 years. The arrival of Amazon scheduled for 2022 has also been announced in the last few weeks.
Manuel Hidalgo, Head of Real Estate Iberia at UBS-AM REPM: commented: "The acquisition of these assets within the Plaza logistics park is an exciting investment prospect for UBS Asset Management. Not only does the site provide strong logistics fundamentals thanks to transport links and position as a leading European intermodal hub, it also represents an attractive investment in a sector set to grow by up to 5% to 2025 . The Spanish logistics sector is also performing strongly, providing returns of c. >4%, as well as reaching record investment volumes at EUR 1.9bn in 2019."
The transaction was advised by a number of firms including Perez Llorca, Knight Frank, Artelia and Olive. The acquisition is the latest in UBS-AM's successful acquisitions and infrastructure transactions, with recent announcements including the part-financing of a fast fiber-to-home program in Germany, as well as successfully exited deals in Germany and Italy, providing yields of c. 4-6% over the four-year leases.

UBS Asset Management is a large-scale asset manager with a presence in 23 markets. It offers investment capabilities and investment styles across all major traditional and alternative asset classes to institutions, wholesale intermediaries and wealth management clients around the world. It is a leading fund house in Europe, the largest mutual fund manager in Switzerland, the second largest fund of hedge funds manager and one of the largest real estate investment managers in the world.