UBS Elevating Entrepreneurs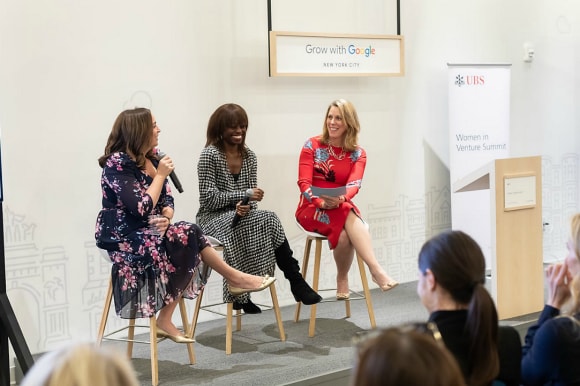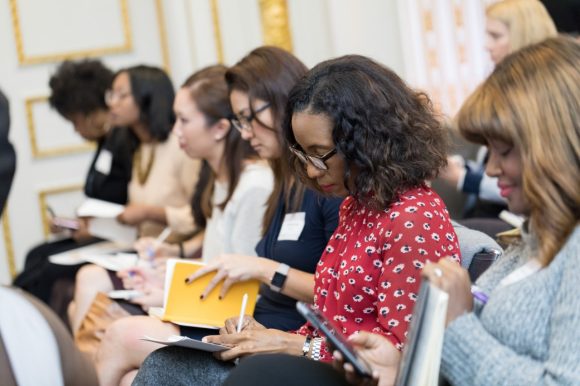 UBS Elevating Entrepreneurs is our signature training and skill-building initiative to drive equitable economic opportunity for underrepresented founders, especially women and people of color.
We believe that entrepreneurship is an important pathway to ownership and generational wealth building in the innovation economy, and we design and invest in programs that challenge systemic issues of the racial wealth gap and long-standing gender inequities.
Our three core pillars:
Education & training: Provide skills and capacity building support to underrepresented founders to be investment ready and provide equitable pathways to capital.
Build & strengthen the entrepreneurial ecosystem: Increase the capacity of entrepreneur support organizations, build and diversify the community of investors nationwide, and connect founders to mentors and investors networks. 
Change the narrative on who gets funded: Increase visibility for underrepresented founders and fund managers, generate awareness for how to make capital more inclusive, and invest in research and knowledge to create a more equitable entrepreneurial ecosystem.


Program Overview
Project Entrepreneur, a flagship program by UBS, is on a mission to level the playing field for female founders by increasing their investment readiness, connecting them to the networks and resources they need to grow and scale their companies, and expanding the ecosystem of support that advance women entrepreneurs.

Highlights
Since 2015, Project Entrepreneur has trained and supported more than 1,800 female founders with alumni going on to raise more than $88M in follow-on capital.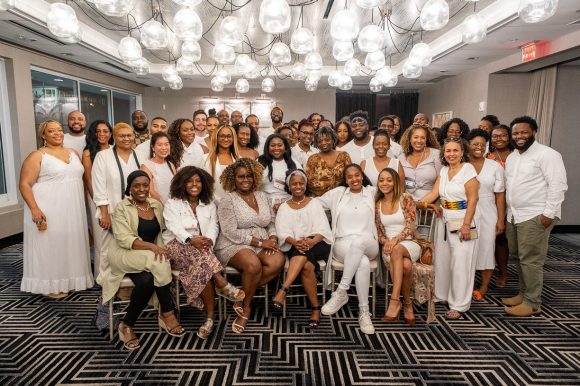 Partner Overview
Black Innovation Alliance (BIA) is an ecosystem building nonprofit dedicated to closing the racial wealth gap through the direct support of Black-led innovator support organizations (ISOs) in service to Black entrepreneurs, tech founders and creative technologists. To date, BIA has 116 ISO members based in 40+ cities which support 400,000 innovators of color.

Partnership Highlights
UBS recently expanded our partnership with BIA as the signature partner of the Decade of Black Innovation, BIA's initiative to empower one million Black entrepreneurs and innovators, and drive $1 billion to the Black entrepreneurial ecosystem.
UBS's $3 million partnership over three years is designed to help BIA build the infrastructure of support needed so that Black entrepreneurs can succeed for years to come, including launching a digital laboratory with resources for founders, hosting training summits for members, providing an innovation fund to develop new ideas from BIA's community, and offering mentorship opportunities with UBS employees and clients.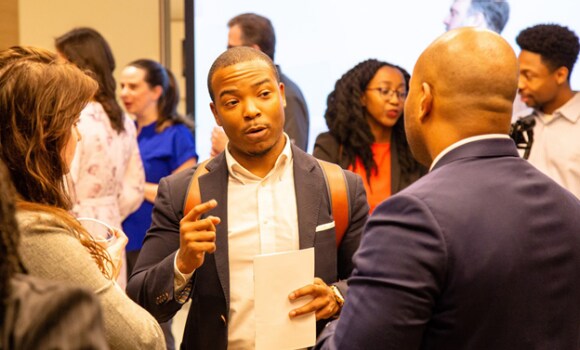 Partner Overview
Resource, is a nationwide initiative developed and co-led by Village Capital and Black Innovation Alliance (BIA) to strengthen the entrepreneurial ecosystems that support underrepresented founders. Resource is a cohort-based training and network building program for leaders of Entrepreneur Support Organizations (ESOs) that are led by people of color and directly support entrepreneurs of color.

Partnership Highlights
Investment in the capacity of ESOs led by people of color is essential to create long-term systems-level change and transform what entrepreneurship looks like in this country. Since 2021, UBS has supported 23 early-stage ESOs with education and resources to help them build more financially sustainable organizations and more effectively support founders of color. Since participating in Resource, alumni have raised more than $10M in funding for their operations and programming and have empowered their own entrepreneurs to raise more than $60M in investment capital.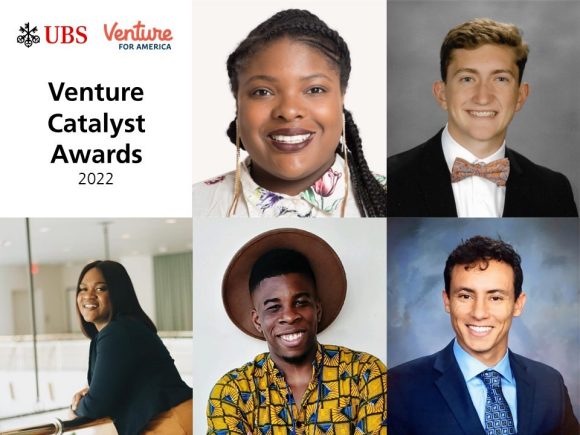 Partner Overview
Venture for America (VFA) is a national nonprofit that supports the growth of diverse ecosystems across American cities by developing entrepreneurial talent and providing access through programs, networks, and resources. VFA mobilizes the next generation of entrepreneurs and startup leaders through a two-year fellowship program that recruits, trains, and supports recent college graduates who aspire to be startup leaders and places them at early-stage companies in emerging entrepreneurial ecosystems nationwide.
Partnership Highlights
Since 2012, UBS has partnered with VFA to help accelerate their diversity, equity and inclusion efforts to ensure that more women and people of color have the tools and training to become entrepreneurs. Our partnership helps to advance VFA's efforts to make access to entrepreneurship more equitable as VFA expands their resources and access to networks, training programs and support for underrepresented founders.
Areas of support include:
Venture Growth & Founder Programming – Programming and opportunities for founders to gain access to capital and networks

Venture Catalyst Awards – UBS signature program to provide early stage capital for VFA Fellow-founded startups
VFA Connect Platform – Ecosystem technology platform that connects entrepreneurs across the country with resources, opportunities, information, and connection
UBS was also a seed funder of Operation 3 to 300, a DE&I initiative to provide the skills and resources to enable 300 women and people of color fellows launch startups by 2021.
Partner Overview
Hello Alice is a free online platform that helps businesses launch and grow. With a community of more than 1,000,000 entrepreneurs across the U.S. and beyond, Hello Alice aims to build the largest network of business owners in the country while using A.I. and data trends to increase the success rate for entrepreneurs.

Partnership Highlights
In 2023, UBS launched its second Democratizing the Friends & Family Round program with Hello Alice to address the gaps that female founders of color face in terms of equitable access to capital, networks and resources to build their companies. The program awarded $25,000 grants, a 2-day Boost Camp and mentorship from UBS to 20 NYC-based female founders of color leading high-growth companies.