Position for the era of security
The era of security will drive public spending on infrastructure and R&D
We believe we are at the beginning of an era of security, in which energy security, food security, and technological security will be increasingly prioritized by governments and businesses, even if they come at the cost of efficiency. The era of security will drive winners and losers across the investment landscape in the decade ahead.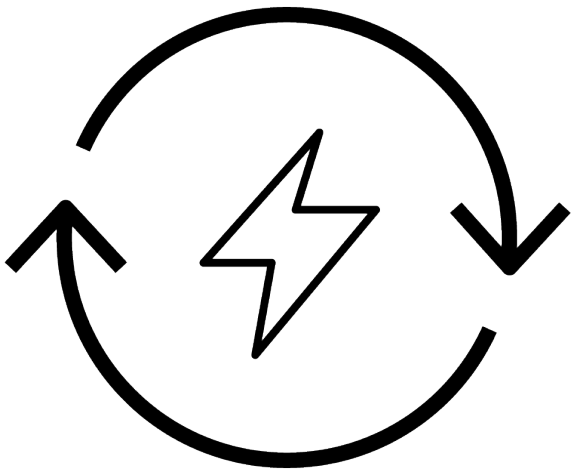 Plans to transition energy production away from fossil fuels have been underway for years. But Russia's invasion of Ukraine and subsequent disruptions to European energy supplies are likely to accelerate those plans—as much on security grounds as on environmental ones.
We expect the era of security to drive commodity prices higher over the long term. A focus on sourcing supplies from allied nations, structural underinvestment, efforts to achieve net-zero emissions, and a need to meet growing emerging market demand should all help support prices. We also expect companies linked to renewable energy solutions to see increased demand in the years ahead—supporting our "Clean air and carbon reduction" and "Energy efficiency" long-term investment themes.

The food-price shocks stemming from supply disruptions related to COVID-19, climate change, and the Russia-Ukraine war are driving governments and international organizations to rethink all aspects of food security.
We think this will favor stocks linked to improving agricultural yields alongside reducing environmental damage, saving water, and adapting to climate change, as businesses are increasingly rewarded for boosting production efficiency and reducing overall emissions. If current consumption of land-intensive foods such as animal proteins persists, food production would need to increase by around 50–60%, according to forecasts by the UN Food and Agriculture Organization.
Efforts to improve efficiencies across the supply chain should drive opportunities in areas including smart agriculture, alternative protein, and logistics. We forecast the smart agriculture market to expand by 11% a year until 2030, from an estimated USD 13 billion today.
An increase in remote working, alongside a growing perceived threat from both state and non-state actors, is driving an increased focus on cybersecurity solutions. This supported the sector's 10-percentage-point outperformance versus the broader tech sector in the first 10 months of 2022.
Cybersecurity companies are relatively defensive within the technology sector because security is seen as essential and companies and governments tend to maintain spending even in the face of economic downturns. Gartner, a technology research firm, forecasts that cybersecurity spending will rise by 11.3% to USD 188 billion in 2023 and again by a double-digit rate in 2024.